The ultimate cream charger
Kiwi Whip is committed to bringing you the highest quality of cream chargers which is suitable for your catering establishments.
The only cream charger you'll ever need!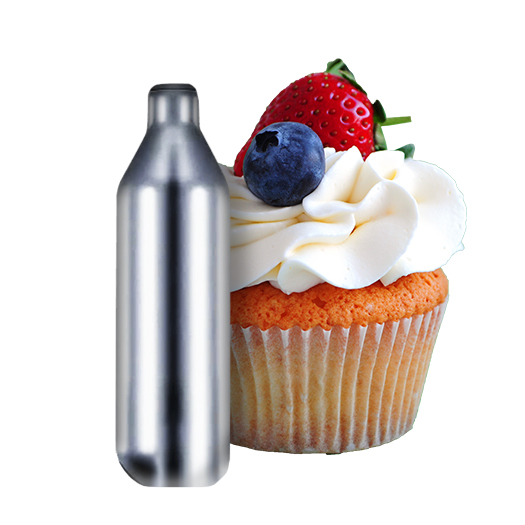 Our premium cream chargers contains 100% pure nitrous oxide (N2O). Using Kiwi Whip's cream chargers with one of our cream dispensers will allow you to make whipped cream or espumas – sweet or savoury foam toppings for dishes.
Our cream chargers are suitable for use in any of our cream dispensers, in fact they will work with most cream dispensers.